English speaking hair salon Ebisu,Tokyo /WEC Hair"
#5min walk #English ok #Ny#London
#Balayage #straightning #layerd etc




Specialized in hairdressing for foreigners in Tokyo Ebisu.
My clients
I have the pleasure of having clients with different nationalities, wide range of age, male and female.
I have worked in NY, London, and Paris in the past, and now working in Tokyo from November 2021. I chose WEC Hair as my next platform to leverage my past overseas experience as a professional stylist.
For most people, both man and woman living or traveling abroad, letting a hairdresser do your hair make can be a painful experience, feeling uneasy till it's completely done.
I always try to spend as much time as possible to conduct counseling in advance and make sure my client feel happy even before the procedure.
My belief
A place you can feel truly relaxed. Not just a place for hair cut or hair coloring to make your hair look nice. I think there is certain emotional distance between client and stylist that makes easier for us to talk about our private matters, sharing our worries and pleasures.
I want to make every effort to make my salon "a truly relaxing place" for everyone. Frequency of visit might vary by each client, but I always enjoy having a conversation with my client
.
WEC Hair in Ebisu

I work at WEC hair, which is located on the second floor of a building a five-minute walk from Ebisu station.
I work 5 days a week between 11am and 9pm.
If you contact me in advance, I can make an appointment at your preferred time and date.
We have a lot of foreign customers coming to WEC Hair.
From the station to the hair salon, there are many interesting stores such as ramen shops, wine bars, Chinese restaurants, hamburger stores, chiffon cake shops, bars, etc. You can enjoy your way to the hair salon.

WEC&Eyelash Ebisu
2F, 1-21-17 Ebisu, Shibuya-ku,
Tokyo 150-0013, Japan
5min walk from JR Ebisu Station(East Exit)
7min walk from Metro Ebisu Station (No.1 Exit )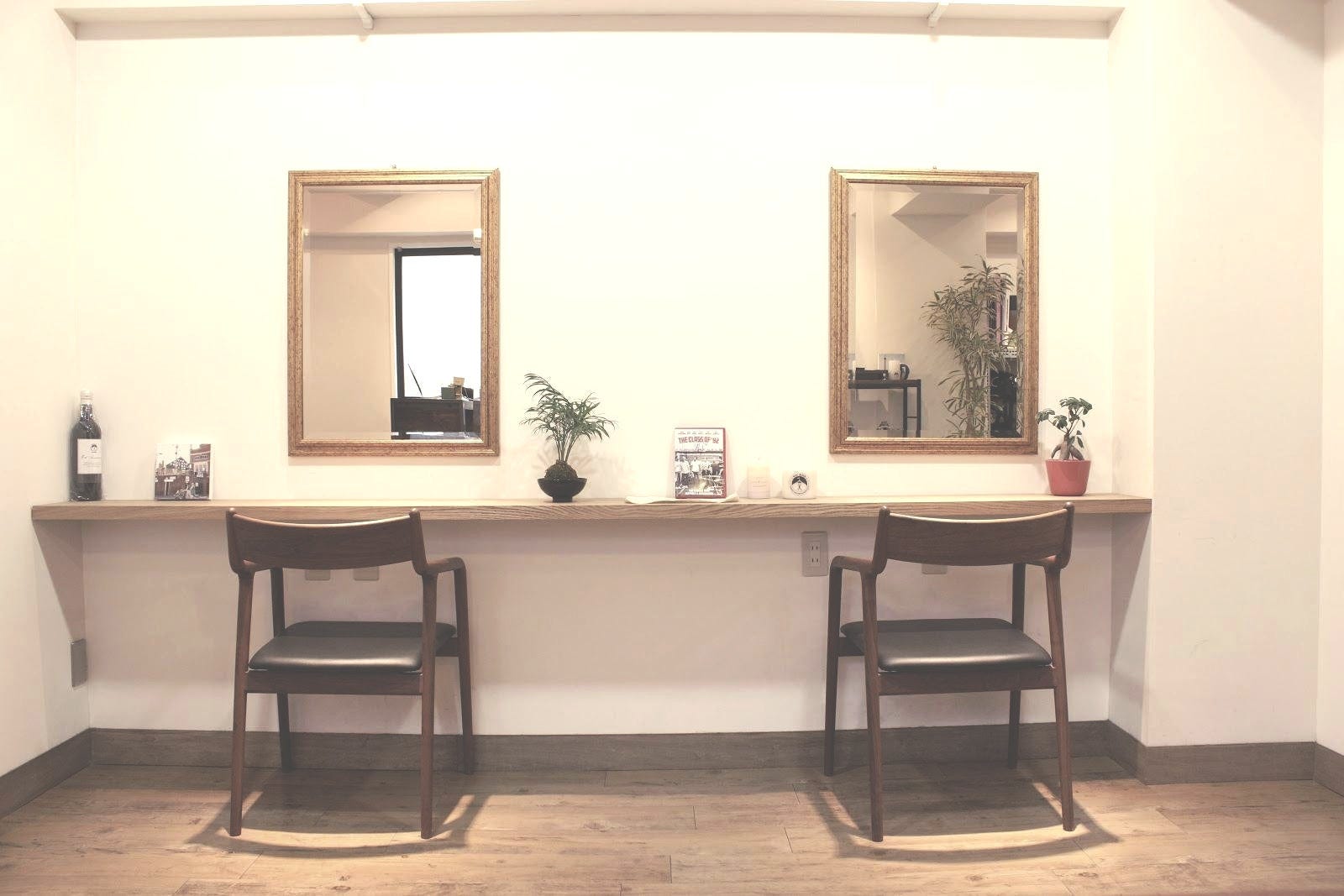 Erika/WEC Hair

Your stylist will serve you one-on-one from start to finish.
The salon has four seats with a relaxing interior and pleasant music.
We have tablet magazines and cell phone chargers, so please feel free to ask me.
In the salon, you can choose a welcome drink from a variety of drinks.
For customers with children, there is a children's room just a five-minute walk from the salon. Please inquire when making your reservation.